Appointment Policies
Appointments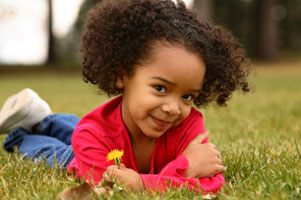 We see our patients by appointment so we can see your child with the least wait time. We will always see your child if necessary. We will make every effort to see your child on time, because we know your time is as valuable as ours. Below are some suggestions and guidelines that will help you to understand our systems and allow us to serve you more effectively.
Should we have an emergency and are unable to see you as scheduled, we will let you know as soon as possible so you can have the option to reschedule the appointment.
Other situations that cause the wait to be longer:
illness that requires extra time
scheduling errors- patient goes to wrong location
patients are late or add another child at the office
walk-in patients, unless an emergency, will be charged an additional fee.
As hard as we try, we cannot always predict the needed amount and/or duration of appointment times correctly. The volume and degree of illness is not always predictable. You can help us schedule the appropriate appointment time for your child by giving our staff the purpose of the visit, and the specific nature of your concerns. Please mention if you want tests performed or discussed at the visit. We may recommend that you speak with our advice line to discuss what type of visit is needed.
When you call and schedule an appointment we will repeat back to you the day, time, practitioner, and service location to try to cut down on errors. We also confirm all check-ups and consultations the day before your appointment. If for some reason you do not hear from us the day before please call us.
Even though we are a group practice we will encourage you to see the same practitioner in our group. We get to know you and your child, and you get to know us. If you plan ahead for well care visits you will be able to get the appointment time you want with the practitioner you prefer. On urgent visits, if your regular practitioner is not available, another practitioner is always available to see your child. Please call us as soon as you think your child might need to be seen so we can accommodate your schedule to the best of our ability.
Missed or Cancelled Appointments
Check-up and Consultation appointments that are missed or not cancelled within 24 hours of the scheduled appointment time, will be charged a missed appointment fee of $75.00.
Your appointment time is reserved exclusively for you and your child. Please be considerate of others - if you miss your appointment or cancel at the last minute, we will be unable to care for another patient in your child's place. As a courtesy, we make appointment reminder calls. However, should you not receive this courtesy call and the appointment is missed, the charge will still apply.
If You Are Late for an Appointment
We do not book as many patients as possible into our appointment schedule. At our practice, we believe that we can provide optimal pediatric care only if we have enough time set aside to adequately examine your child, discuss your child's condition and treatment options in detail with you. This requires that you arrive on time for your appointment.
If you are late for your appointment, we may not be able to accommodate you, and we may need to reschedule your visit. If you think that you will be late for your appointment, please call us as soon as possible, so that we may advise you if your late arrival can be accommodated, or if we will need to reschedule you.
Add On Sibling Sick Visits
Our schedule allows for several work-in slots every day to accommodate our patient's needs. If you have a scheduled sick visit for one child and feel another child in your family needs to be seen, please call ahead so we can review the practitioners schedule to make sure the time is available.