Kelly M. Jacchia, CPNP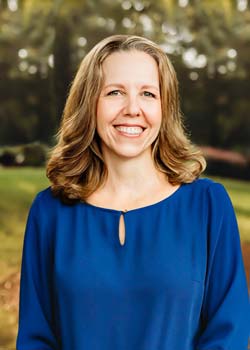 Kelly Jacchia, a native of Hollywood, Florida, received her B.S.N. in nursing from the University of Florida in 1994. After a year of clinical experience at South Florida's Children's Hospital, she returned to the University of Florida to pursue a Master's degree in pediatric nursing, becoming a Pediatric Nurse Practitioner.
Prior to moving to Atlanta, Mrs. Jacchia worked in a pediatric practice in Jacksonville, Florida, assessing and treating both well and sick children. She is a member of and certified by the National Association of Pediatric Nurse Practitioners and Associates. She joined Roswell Pediatric Center in 1999.
Kelly and her husband have two children. In her free time she enjoys Gator football, cooking, and reading.
Kelly sees patients at the following office locations:
Education
Master of Science in Nursing 1997
University of Florida
Gainesville, Florida
Bachelor of Science in Nursing 1994
University of Florida
Gainesville, Florida
Certification
Pediatric Nursing Certification Board
Professional Organizations
National Association of Pediatric Nurse Practitioners and Associates