Ellen M. Degnan, CPNP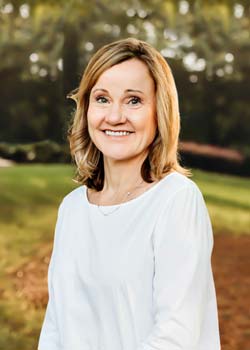 Ellen Degnan grew up on Long Island, New York. She received her B.S.N from Villanova University in 1987 and her Masters of Science from Columbia University in 1992. Ellen has worked as a pediatric nurse practitioner in both public and private centers since 1992. She is a member of and is certified by the National Association of Pediatric Nurse Practitioners and Associates. She joined Roswell Pediatric Center in 2001.
Ellen and her husband, Mike, have three children. When not caring for her patients, Ellen enjoys hiking and spending time with her family.
Ellen sees patients at the following office locations:
Education
Master of Science in Pediatric Nursing 1992
Columbia University
Bachelor of Science in Nursing 1987
Villanova University
Certification
Pediatric Nursing Certification Board
Professional Organizations
National Association of Pediatric Nurse Associates and Practitioners
Sigma Theta Tau Honor Society