Faith A. Ludwick, CPNP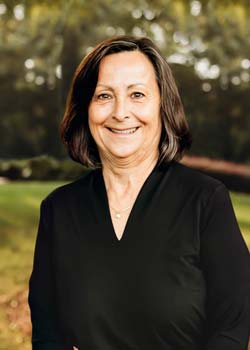 Faith Ludwick is a native of Philadelphia, Pennsylvania. She received her B.S.N. in nursing from LaSalle University in 1983 and Masters of Science and Pediatric Nurse Practitioner certification from Georgia State University. Faith has worked in a private practice and recently in a pediatric clinic associated with Egleston Children's Hospital. She is a member of and certified by the National Association of Pediatric Nurse Practitioners and Associates. She joined Roswell Pediatric Center in 1998.
Faith's personal interests include running, hiking, reading, and playing with her grandchildren.
Faith sees patients at the following office locations:
Education
Pediatric Nurse Practitioner Certification 1994
Georgia State University
Atlanta, Georgia
Master of Science in Nursing, 1993
Georgia State University
Atlanta, Georgia
Bachelor of Science in Nursing, 1983
LaSalle University
Philadelphia, Pennsylvania
Diploma in Nursing 1976
Abington Memorial Hospital School of Nursing
Abington, Pennsylvania
Certification
Pediatric Nursing Certification Board
Professional Organizations
National Association of Pediatric Nurse Practitioners and Associates