Insurance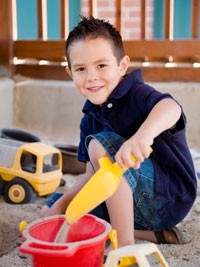 For all patients on plans in which we are participating providers, your copay and/or deductible amount will be due at the time of service. Our office will gladly file your insurance, however our relationship is with you and not your carrier. The parent/guardian is financially responsible for all charges incurred in your child's care and treatment. Payment for any amount not covered after insurance reimbursement is due upon receipt of your first statement. Please consult with your insurance company member services department regarding your specific benefits and coverage. Payment is expected at the time of service.
For further information please review our Financial Policy.
Helpful Hints
The following is helpful information about insurance and answers to some of our frequently asked insurance questions.
Always bring your insurance card to the office
Know your benefits and co-pay amount.
Know your primary care physician (PCP).
Know the effective date of the current policy.
Know if you need a referral to see a specialist or for x-rays.
For your convenience, you may pay your bill online.
Frequently Asked Questions
Q: Can my child be seen without an insurance card?
A: We require that you bring your child's insurance card to each visit. If you have not yet received your card or have lost it, please print an Insurance Information Form and bring the completed form to your child's appointment. We must have this information to file the visit with your insurance carrier.
Q: How do I know which child the balance is for?
A: Your child's name is listed under the patient column on your statement.
Q: What is an Insurance Balance?
A: A visit that has been filed with your insurance company and is pending payment.
Q: What is COB?
A: COB stands for Coordination of Benefits. Most insurance companies send out a yearly questionnaire inquiring if you have any other insurance coverage.
Q: What is EOB?
A: EOB stands for Explanation of Benefits. An EOB provides necessary information about claim payment information and patient responsibility amounts.
Insurance Accepted by Roswell Pediatric Center
Affordable Care Act Marketplace Plans Accepted by Roswell Pediatric Center
As of January 1, 2023, Roswell Pediatrics will be participating in the Aetna, Blue Cross Blue Shield, Cigna and United Health Care plans offered on the marketplace.
If your insurance carrier is not listed above or if you have other questions, please call our office and request to speak with a billing specialist.