Crabapple Office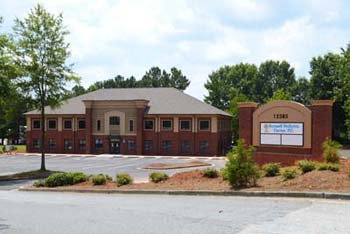 Address
12385 Crabapple Rd
Suite 200
Alpharetta, GA 30004
Contact Information
Phone: 770-751-0800
Fax: 770-343-8759
Office Hours
Monday - Thursday:
8:30 a.m. - 5:00 p.m.
Friday:
8:30 a.m. - 4:30 p.m.
Providers At This Office
Evan N. Landis, MD
Judith R. Tolkan, MD
Catherine B. Bowman, MD
Robert D. Burnham, MD
Douglas S. Josephson, MD
Bridgette D. Guthrie, MD
Brian D. Burnham, MD
Faith A. Ludwick, CPNP
Ellen M. Degnan, CPNP
Christa L. Szabo, DNP, CPNP
Driving Directions
To get directions to our office, enter your address or leave blank for directions from your current location.
Interactive Google Map
Video Tour of the Crabapple Office