Slime a doc for CURE Childhood Cancer!
Christa, Dr. Burnham and Tara are IN 4 CURE...are you?!?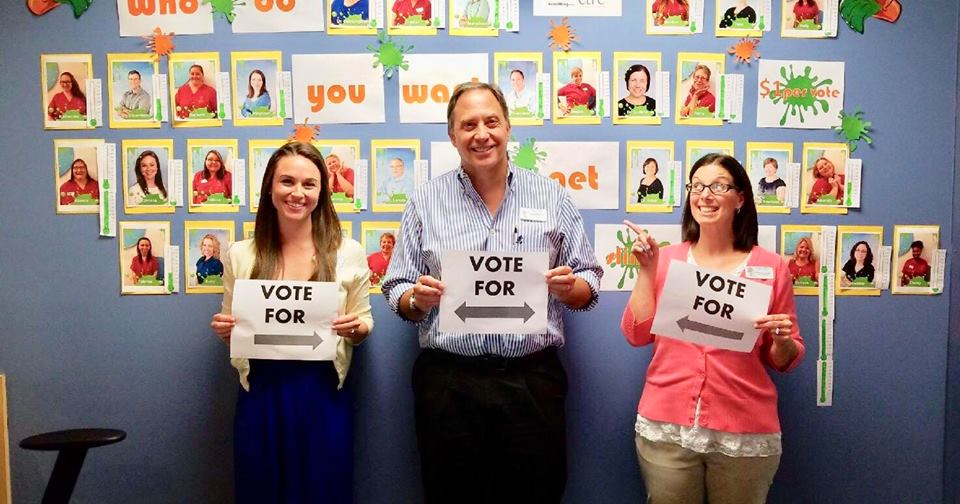 Our Coins4CURE fundraiser is going well but we need your help in deciding who gets SLIMED! The next time you are in our office, please help us raise lots of money for CURE Childhood Cancer by voting for someone on the SLIME wall. The person with the most votes will get SLIMED....$1 per vote.
Thank you to everyone who has voted and donated so far! We can't do this without you!